I've been living in Florida for almost 10 years now and have consistently had every hurricane and major tropical storm hit somewhere else. This year, my luck (almost) ran out. A few days ago, Hurricane Matthew was projected to hit not only Florida, but the city of Melbourne directly.
Fortunately, we had a lot of advance warning. I assisted with disaster preparations at work on October 5th, two days before Matthew was supposed to make landfall. We picked everything up off the ground, bagged all the equipment we could, and wrapped tarps around everything else.
Afterward, I went home and put up my hurricane shutters. This took longer than I'd expected, but entirely because I'd never done it before. Our house already had all the screws in place for our aluminum shutters, but figuring out which shutters went with what window and how to get the wingnuts on took some time. Check out this video if you've never seen hurricane shutters before (I hadn't before becoming a homeowner).
We originally planned to stay in our house and weather the storm, but Matthew remained a strong Category 3 storm after landfall in Haiti on October 4th. So, we made plans to evacuate to Naples, Florida on October 5th. Once the hurricane shutters were up and all our belongings were as safe from flooding as we could get them, we locked everything up and evacuated with our dogs and some of my server equipment.
As October 6th progressed, forecasts were becoming more and more certain that Matthew would directly hit Melbourne as a strong Category 3 storm. We were obviously happy that we'd evacuated (Naples barely had any wind despite not being very far away), but also increasingly worried about some of the things we'd left behind (like most of my wife's artwork). Early October 7th, it was time for Matthew to make landfall.
3:20 am | The center of major Hurricane Matthew is about 50 miles offshore Melbourne, Florida. Continues to move NW. pic.twitter.com/cAMT4S75lq

— NWS Melbourne (@NWSMelbourne) October 7, 2016
That's when my extreme luck with hurricanes kicked in again: Matthew hooked slightly eastward as it neared Florida and never actually made landfall! We had winds up to 100mph, but far less rain and wind damage than had been forecast. I spent most of the morning refreshing Twitter and various news sites looking for shots from Melbourne and the surrounding area.
Home burning at 330 Thyme in SB due to downed power line. Fire crews have no water. pic.twitter.com/EolhsbShCx

— James Dean (@flatoday_jdean) October 7, 2016
#HurricaneMatthew river storm surge strikes Douglas Park in Indialantic @Florida_Today #Brevard pic.twitter.com/WGDoy8KBYI

— Rick Neale (@RickNeale1) October 7, 2016
Although there was definitely damage, especially east across the causeway in Indialantic, it didn't seem like much. So, on October 8th, we made the trip back across to Melbourne from Naples. When I returned home, I surveyed my house for damage. I took a picture. Are you ready for the carnage?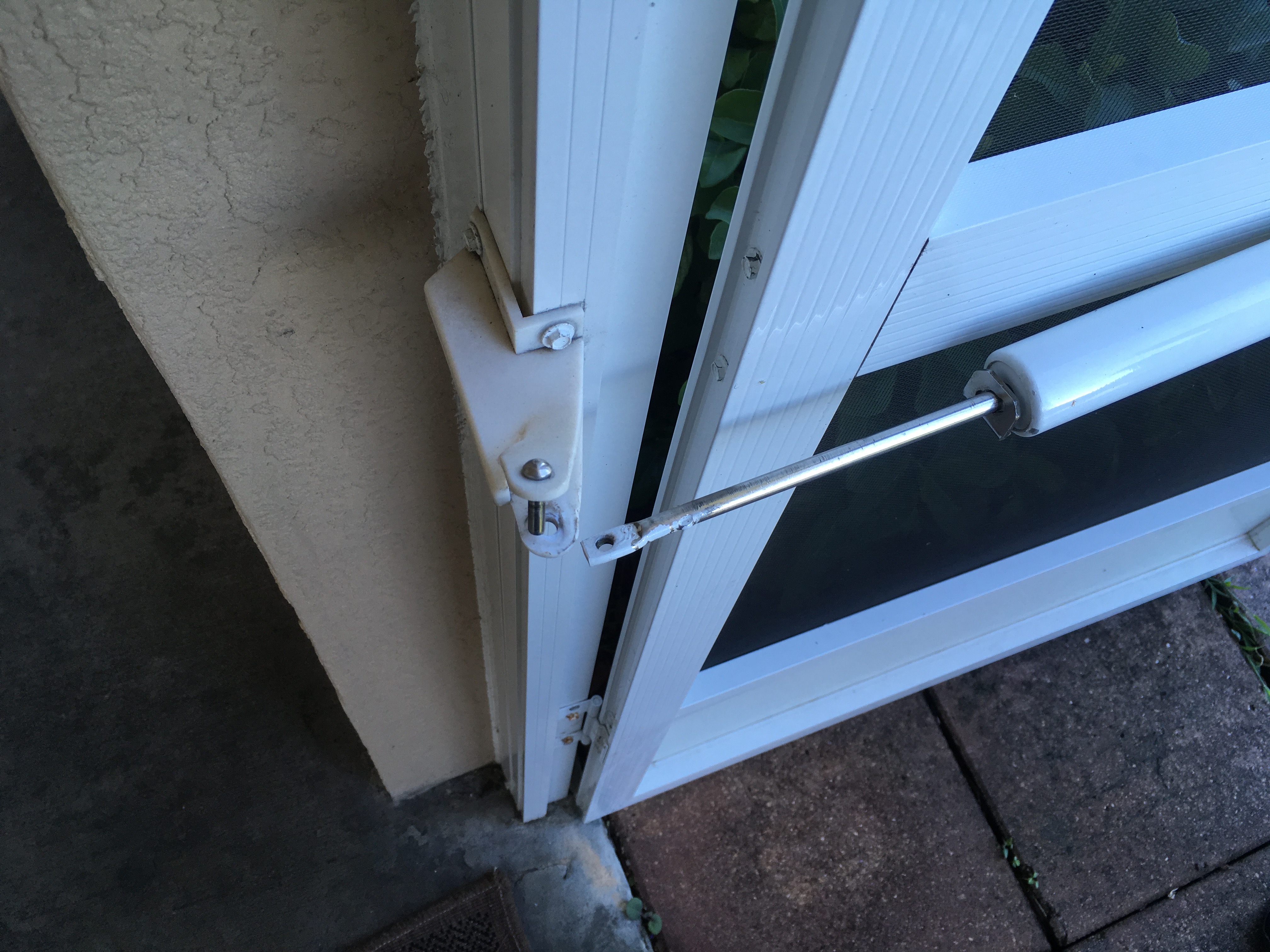 That's it! That's the only damage my house sustained. We weren't even part of the 100,000+ people without power in southern Florida! So, here I am, making a blog post. Bullet level: Dodged.